Deliver innovative customer experiences to the market faster using the digital product management model while maintaining slower moving legacy enterprise IT systems.
Merging the speed of business with the speed of digital engagement
Innovative startups that emerged from the "digital swamp" have created organizations based on delivering optimized customer experiences to the market. All organizational processes revolve around providing immediate access to information, products and services so customers can easily make a purchase or perform other conversion goals.
These companies are known to apply agile methodologies that require product managers and teams to test and implement rapid iterations to continually improve such metrics as engagement, conversion, retention and social activation.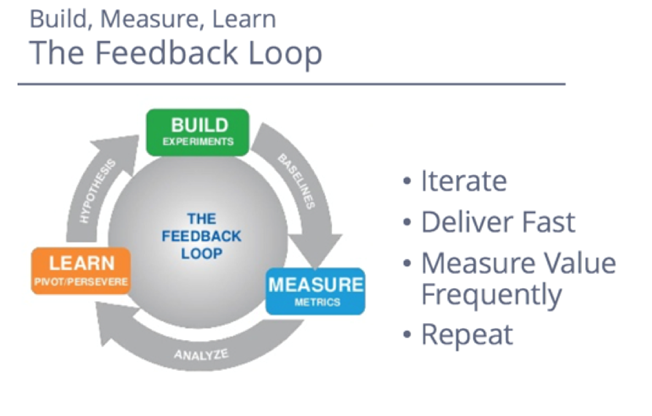 Mature startups control the tempo of their IT infrastructure and align technology, production and business goals in all levels of the organization. They collect and learn from consumer data, roll that back into the customer experience and are not afraid to fail.

The level of alignment seen in digital first companies is challenging for older, more traditional companies whose IT is based on internal accountabilities and often use legacy enterprise resources that are optimized for security and regulatory compliance. IT changes to can take months and most brick-and-mortar companies lack the tools, governance models and skill sets agility requires.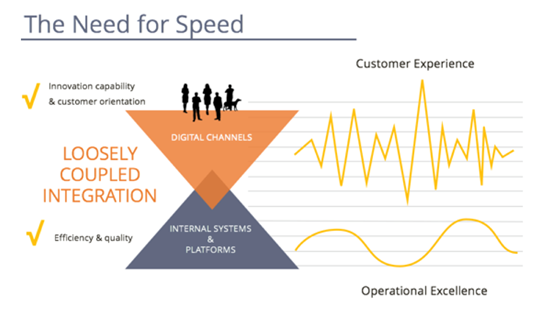 Traditional consumer-facing organizations can align with the fast pace of digital customer experience by adopting a two-speed IT architecture. That can be accomplished first by decoupling management of customer-centric front-end systems and applications from the management of existing transaction-oriented and legacy back-end systems.
Secondly, getting up to speed on the product side can be accomplished by adopting agile-style digital product management that incorporates user feedback into product-development efforts and holds managers accountable for tangible results based on agreed upon metrics.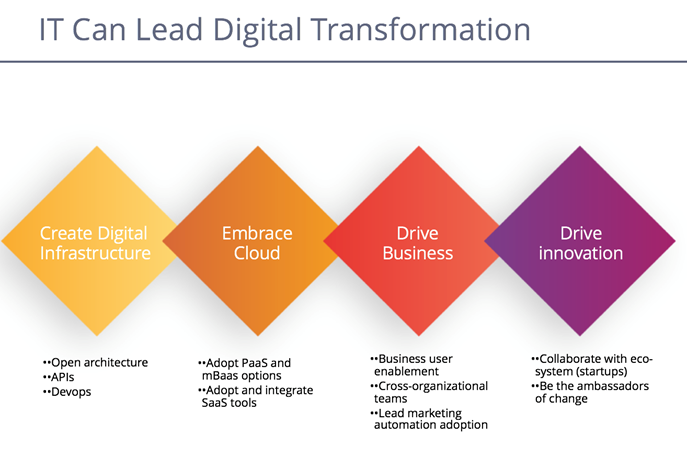 The two-speed IT mind-set
Many traditional industries, such as insurance and health, rely on legacy, transactional technologies and must preserve these systems. These highly involved, slow moving architectures, include regulatory frameworks, privacy regulations and more. This does not have to prevent the adoption of innovative consumer-facing technologies and business models. More than that, IT can embrace change and lead the path in digital transformation without compromising existing structures.
Flexible IT architecture and digital product management is necessary to compete in the digital marketplace. Companies that align the management of back-end and front-end IT systems and provide the means for stakeholder accountability, can create engaging customer experiences and compete with more digitally mature competitors.
IT leadership is in the best position to take charge of the two speed system to assure the innovation process doesn't break or negatively impact the legacy systems. In this case, IT need to adapt from its "conservative=stability" position to an "agile=resilient" focus.
Forward looking CEOs and most of your customers need systems to move fast, let's call it a Digital Transformation IT. If the CIO doesn't take this under his or her wing, someone else will do it.